Mtandt Group Presenting HSE Awards at OSH India 2022!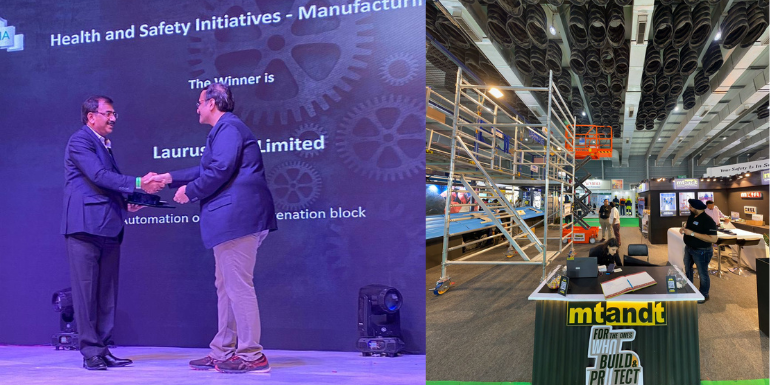 Mtandt Group presented the Health, Safety, and Environment Awards at OSH 2022, organized in Mumbai on the 24th and 25th of November. Mr Gopal Modi, Director at Mtandt, presented the awards to companies upholding the globally benchmarked standards in construction, manufacturing and other industries.
OSH India Awards by Informa Markets is one of the most coveted safety awards. It recognizes companies and individuals for their efforts in health and safety and provides them with an opportunity to be known internationally.
Mtandt Group is a pioneer in working at height solutions and has provided various industries with fall protection systems, WEB decking and netting solutions and rope access solutions to enhance safety for the workers when carrying out their tasks and increase productivity at the site.